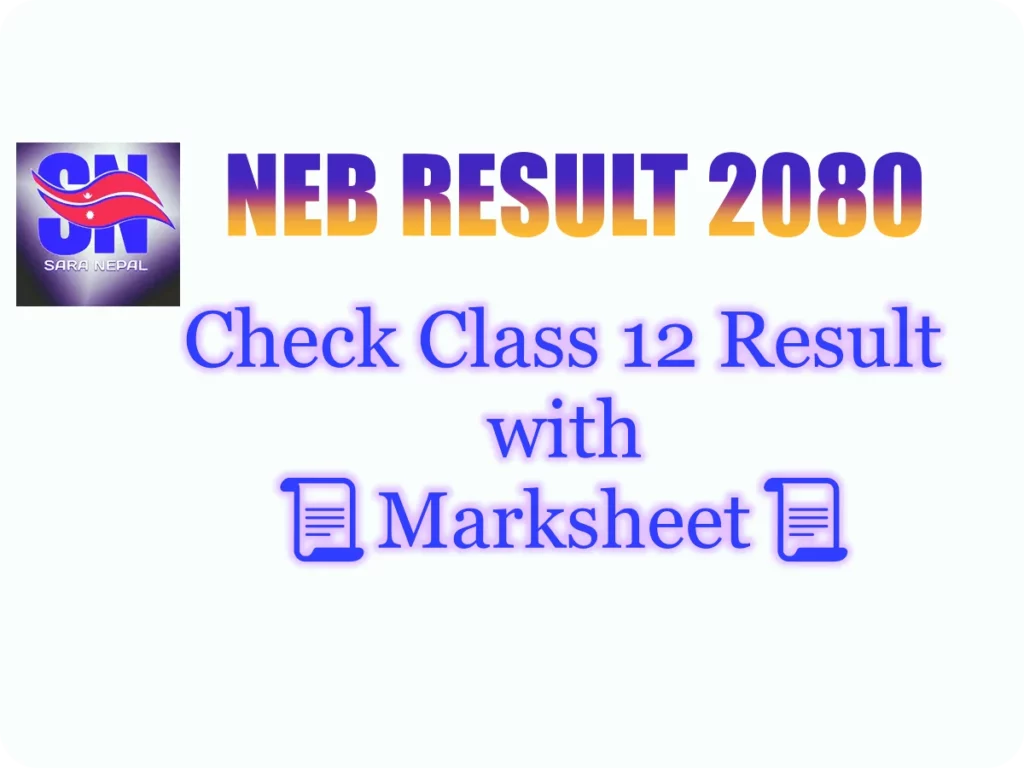 NEB has officially published Class 12 Result 2080 on Shrawan 30, 2080 B.S. According to NEB officials, they were aiming to publish Class 12 NEB Result 2080 with marksheet at the end of month Shrawan 2080 B.S (2nd or 3rd week of August 2023) and has successfully achieve their goal by publishing it within the time range.Below we share the detail information about how you can check +2 Result 2080 with marksheet.
Update: NEB Class 12 Result 2080 is officially published
The National Examination Board (NEB) will publish the result of Grade 12 students who attended Management, Humanities, Science, Education Faculty examination during Baisakh 26 – Jestha 5 2080 B.S. Students will be able to check their NEB Result for year 2080 @neb.gov.np with gradesheet.