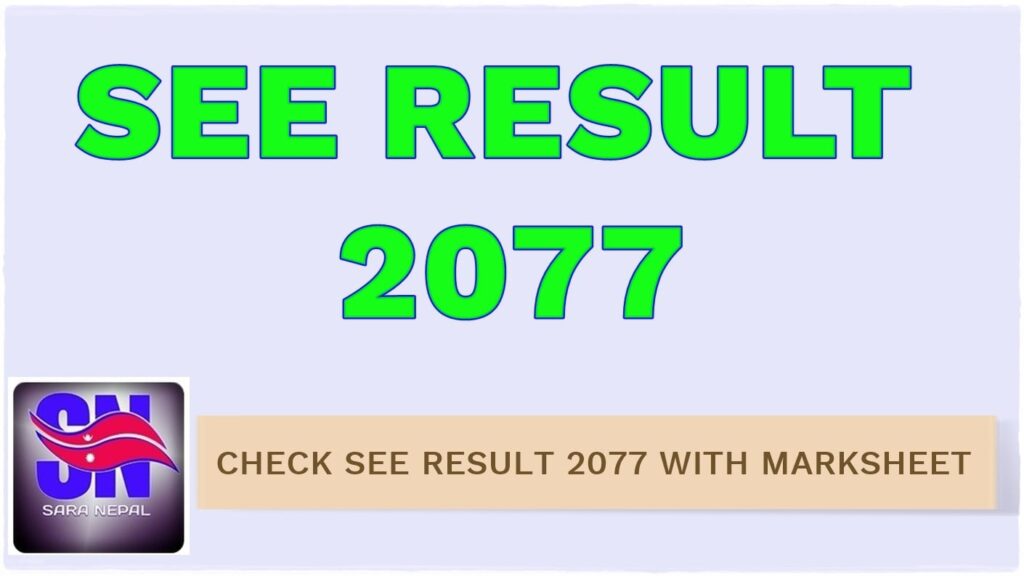 Finally SEE Result 2077 2078 is published today. Therefore we are here to discuss detail information about how to check your SEE Result with mark sheet and GPA Score. According to NEB, Grade 10 exam result 2077 2078 will get published today i.e Shrawan 23 2078.
Due to the rising case of Covid-19 and country's lock-down, SEE Examination 2077 was cancelled. It is now two consecutive years this has happened in Class 10 exam. As a result, SEE result is evaluated with internal examination performance of the individual students. However, this time the board has asked for justification of respective subject teacher for those students who have scored more than 80% marks.
Controller of Examinations, Mr Rudra Adhikari has confirmed that the board has received marks from all district. The marks entry process is also completed. So, they are planning to publish SEE Results 2077 before NEB Class 12 Examination 2078 begins.
How to Check SEE Result 2077 2078 ?
There are various ways to check your Class 10 SEE Examination result 2077/78. Different ways and methods are available to check the SEE/SLC result 2077. Here are some trusty and the accurate way you can ultimately check your results. Below is the step by step tutorial which can be implemented by the students to get their SEE Result 2077 2078. Hope it will finally help to answer your queries.
Mainly, SEE Result 2077 can be checked from Websites, Via SMS service and IVR system.
Website to Check SEE Examination Result 2077 2078
You can check your SEE Result below by filling up the form accordingly.
There are other website to check Class 10 SEE result too.
One of the best and most trustworthy websites to view SEE Result is NTC.
Simply open the website of NTC: http://see.ntc.net.np
Then enter your Symbol no along with Date of birth as guided.
Click on Submit Button
That's it, you will now be able to see your grade 10 result.
Also, there is alternate website for NTC too.
Open http://slc.ntc.net.np. Enter your symbol Number and click on Submit button. You will be able to view your Result on your screen.Hope it has helped you to clear all the dilema that you were facing and like to wish everybody 'Best of Luck for the Result'.
Some other Website that claims to Publish the Result too.
http://see.ntc.net.np/
http://verify.soce.gov.np/
http://soce.gov.np/
http://moe.gov.np/
http://ncell.com.np/results
Visit see.ntc.net.np, neb.gov.np to check SEE Result 2077 after publication.
Check SEE Result 2077 2078 via SMS
NTC and Ncell users can check Class 10 Exam Result 2077 by sending SMS to 1600. The format to get your SEE Result should be like this: SEE Symobol Number and send it to 1600.
For Nepal Telecom Users (NTC), you can simply go to your message box and type SEE Symbol no including alphabet and send it to 1600
For Ncell (Mero Mobile) users, go to the message box and type SEESymbol no including alphabet and send it to 8080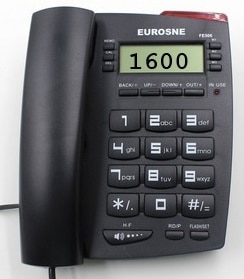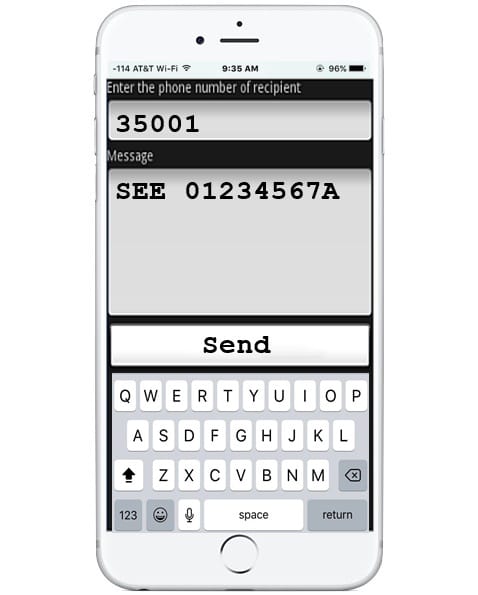 Another number to Send SMS to:
If you want to use the other way around, then type SEE Symbol no. with the alphabet and send it to 35001. This can be done in both network provides NTC and NCELL.
The only disadvantage of SMS Result Checking is, you will not be able to get a detail mark sheet or grade sheet as it will only display a GPA score for you. Regardless, if you have no internet connection or the online website gets crashed, then you can use this method to at least know your Grades.
Video Tutorial for Checking SEE Result 2077 2078 using SMS
If you still cannot check or get your SEE Examination Result 2077 then you can check it from IVR system below.
Check Class 10 SEE Exam Result 2077 2078 from IVR
If you have NTC mobile, then you can simply dial 1601 and follow the steps guided to know your SEE exam result 2077.
Check SEE Result 2077 2078 Using Landline phone
Although, its the age of mobile phones, most of the family have at least one landline phone at their house. So, there is a way for you to get your results using it. Simply, dial 1600 and follow the instruction. This method is most suitable when you don't have enough balance on your mobile phone for SMS or no internet connection. This is a quick way to know your
How to Check SEE Exam Result 2077 2078 with Marksheet ?
Generally, SEE Result 2077 can be checked online or through SMS. When checked online, you can view your GPA score along with your mark sheet (grade sheet). If you want you can print out a copy of your Gradesheet and take it with you while applying for higher education.
SEE Result 2077 2078 Online with Grades
Well, it was that time when students have to wait for Gorkhapatra to see their result but these days, within seconds you can view your examination results. There is an option to see your result in a Newspaper as well but it is a time-consuming and irritating task to perform. Also, there is another option of SMS, which will instantly tell your Grades after you follow our tutorial.
SEE Result Grades and Percentage
Below is the detail elaboration of Grading System along with what they mean with their respective percentage.
National Examination Board is taking responsibility to conduct the SEE Examination every year. But this year, it might be challenging to them as the country is divided into seven provinces. So, they had to decentralize the examination system.
GPA Points Meaning and Percentage
| SN | Interval in Percent | Grade | Description | Grade Point |
| --- | --- | --- | --- | --- |
| 1 | 90 to 100 | A+ | Outstanding | 4.0 |
| 2 | 80 to below 90 | A | Excellent | 3.6 |
| 3 | 70 to below 80 | B+ | Very Good | 3.2 |
| 4 | 60 to below 70 | B | Good | 2.8 |
| 5 | 50 to below 60 | C+ | Satisfactory | 2.4 |
| 6 | 40 to below 50 | C | Acceptable | 2.0 |
| 7 | 30 to below 40 | D+ | Partially Acceptable | 1.6 |
| 8 | 20 to below 30 | D | Insufficient | 1.2 |
| 9 | 0 to below 20 | E | Very Insufficient | 0.8 |
History of SEE or SLC in Nepal
SLC also refered as School Leaving Certificate is one of the most important phase of Nepalese student life. Its also termed as "Iron Gate". SLC is the final examination for secondary level student (10th graders). The future career of student is determined through the marks and hard work that is shown by the student in SEE exam. Therefore, its considered one of the most important phase of Nepalese Student Life.
results.
SEE Result 2077/2078 in Nepal
As previously mentioned SEE is known as Iron Gate for the students. If we analyze the previous year, when Grading System was not implemented, the number or percentage of the student getting through the Iron Gate was very low due to which Nepal government changed it into Grading System.
The new Grade System is better and has helped in increasing the percentage of the student getting pass which has helped them to attend higher education. Since it is a grading system, no student will get fail, rather they will be given Grades accordingly. The highest Grade is A+ and E is the lowest.
After attending SEE Examination, students get excited to know when will their results get published, its natural behavior. But students have to wait 45-60 days for their results to get officially published. Generally, SEE Examination takes place in the month of Chaitra every year and the result will be out in Ashar.
Checking SEE Result is very easy, when there will be an announcement by NEB about the publication of SEE Result, you can easily perform your SEE Check below.
We include Students Grades as well while you Check SEE Result using the above form.
When will SEE Result get Publish?
SEE Result 2077 2078 is scheduled to get publish today i.e. Shrawan 23 2078, Saturday
Is See Result 2077/2078 published?
NEB has announced the publication of SEE Result 2077/78 will be on Shrawan 23, 2078.
How to Check SEE Result 2077/2078 ?
Once the result gets published, you can check your SEE Result from different website like, see.ntc.net.np, neb.gov.np, saranepal.org ,etc.