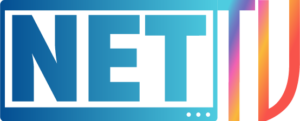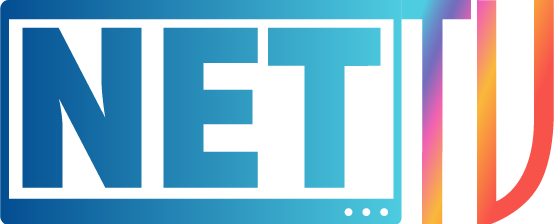 NET TV  is the very first IPTV service in Nepal which is subsidiary of NITV Streamz Pvt Ltd located at Kathmandu. Being under-developed country, if we look last decade or so, Nepal has tremendously increase its advancement in technology sector. As a result of this, we are tasting the taste of NET TV Nepal.
How Can One Join/Setup NET TV?
There are basically, two ways to watch NET TV Nepal: via mobile app and via setup box.
Via Mobile App : NET TV APP is applicable for both android and ios devices. To enjoy live tv from NET TV Nepal, user must download nettv app for their respective devices.Steps to Watch NET TV in Mobile:
> Download NET TV App first :
  
> Create an Account. Don't worry its free.
>Verify account by clicking the activation link which will be sent to the email address that is provided during registration.
> Enjoy watching live tv.
[Note: There are some free channels you can watch without paying any amount of money. But to enjoy full channel you must buy them]
Via Setup Box:
To buy Setup Box you have to be active internet subscriber to either of the listed ISP:
Worldlink
Vianet
How Many Channels are there in NET TV Nepal?
There are altogether 110+ channels which include 30+ HD Channels. The image below shows the complete channel list of NET TV Nepal.

Note: To enjoy all the channels above, you must have setup box because in mobile app, you cannot watch some channels because there is no option to do so. For eg: StarSports channel is not available in NET TV Mobile app.
Price of NET TV Nepal
If you are using NET TV mobile app then each paid channel might cost Rs 10/channel but if you have Set Up Box then respective ISP will charge you accordingly. Generally Rs 450/month is charged.
Recharging/Renewing NET TV Nepal Account:
You can ask your respective ISP to renew your NET TV Account but online payment can be done via esewa, ipay,sctnpay,sajilo wallet, scratch card etc gateways.
Review of NET TV Nepal:
Its been about 3 months since we are testing NET TV Nepal. We have connected Worldlink NET TV and here is what we felt so far.
Good Side:
Comes with HDMI , so HD channels are very clear.
No lagging of channels.
No need to stay awake late at night as you can watch the recorded version of your favourite tv shows or movies.
NET TV Setup Box comes with inbuilt Youtube app, so you can enjoy youtube videos on your tv even if your TV is not smart.
NET TV Setup Box has USB port so you can plug your pendrive and enjoy your favourite music or movies through it. [Helpfull if your TV has no USB or limited number of USB]
Browsing of Internet is not affected by NET TV.
Bad Side
At first it might be quite confusing to use it, as the functionality is quite complex. But there is manual available for it.
Need active internet connection.
Sometimes the setup box hangs, so you might need to restart it time and again.
Quite expensive than other TV Channel Provider in Nepal like SimTV Nepal.
There is difference in time frame while watching live streaming [notable while watching live streaming sports and games].