Are you wondering at what time should i put tika on Dashain 2073 then you have come to right place. We have analyzed some facts and come to know that , this year's Dashain Suba Sahit (Sait) is at 8:45 am to 11:15 am.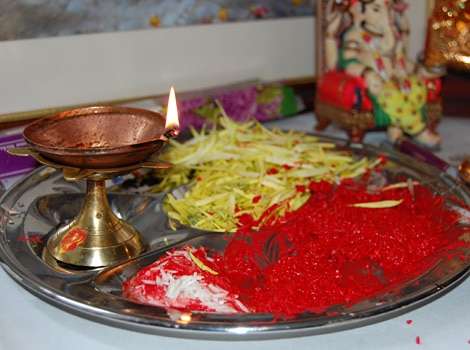 DASHAIN TIKA TIME (दशैंको टिकाको साइत) – 8:45 AM to 11:15 AM
Time to Put Tika On Dashain 2073 (2016) is from 8:45 AM to 11:15 AM on 11th October 2016 (Ashwin 25,2073 B.S.)
On 11 October 2016 i.e Ashoj 25, 2073 on the occasion of Dashain many Nepalese people put tika on their forehead and exchange love among each other. Dashain as celebrated as 'Win of Good over Bad'. Many Nepalese people who are away from their homes and family try to reach or come back to their family on this especial festival.
So, the duration to put tika will last for two and half hour. People who have to go far away to put tika from their elders can put Tika earlier i.e 8:45 Am and reach their relative or family till 11:15 AM.
Find out more about Dashain Tika Time 2075  Dashain Tika Time 2074